Power up with
Horse Power EMC2 will meet your electrical requirements, from installing a simple extension socket, moving a meter, or performing a complete factory installation.
Proud to provide the following services
New Home
Renovations & Retro Fitting
Service Upgrades
Rewiring & Wiring Inspections
Service Panel Changes
Pot Light Installations
Electrical Floor Heating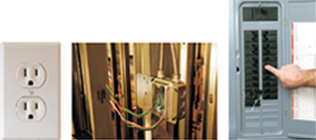 Commercial
Timers
New Installations
Service Work
Horse Power specializes in

Generator Power (back-up systems)

Horse Power EMC2 specializes in providing low maintenance back-up systems from 8 to 150 kilowatts. Our manual systems provide power for absolute necessities to automated systems for complete households and small commercial applications. These versatile systems can be hooked up to natural gas for added independence.
Committed to Quality Service

Horse Power EMC2 is dedicated to providing quality workmanship at a fair rate. We take great pride and care of all our installations.
Horse Power strives for excellence and is committed to providing a safe workplace